Try Hiccupops for Free
June 6, 2023, BY Emma Craig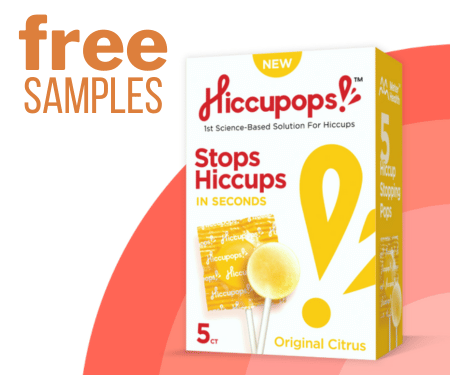 Bid farewell to hiccups with free samples of Hiccupops! If you've been a long-time sufferer of these awkward, involuntary contractions, we sympathize with your plight. To ease your discomfort, we're offering an opportunity to claim a free Hiccupop sample for a limited time.
Keep your Hiccupops within arm's reach, regardless of where you are. Whether they're tucked in your desk at work, stashed in your backpack, or slipped into your purse, ensure they're readily available. The next time a bout of hiccups tries to disrupt your day, you'll be ready.

And while you're at it, we'd love to hear about your experience. Don't hesitate to share your feedback on social media using the hashtag #hiccupops.
Hiccupops are known for their effectiveness in providing relief from hiccups. Now, with this special offer, you get to try these wonders for free. Don't let the chance to find a potential solution to those pesky, day-ruining hiccups slip away. Grab your free Hiccupops sample today and embrace the difference it could make.
Claiming your free Hiccupop is as easy as pie. Just click the button provided, add a Hiccupop to your cart, and proceed to checkout. Remember to enter the promo code try2020 during checkout to ensure your free sample.
*Note: Keep in mind that the availability of free samples is limited. So, be sure to act quickly to secure your Hiccupop while stocks last!
To claim your free sample click here.