Free Craft Events at Michaels!
November 8, 2023, BY Liliana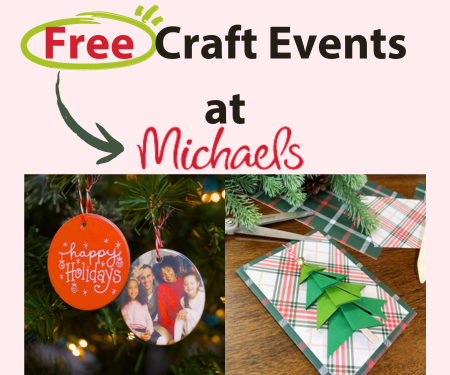 How to Register for Michaels' Free Craft Events: Discover the Joy of Crafting
Crafting enthusiasts, are you ready to unleash your creativity and join a community of like-minded individuals for a day of artistic fun? We've just uncovered an incredible opportunity that's too good to miss – free craft events at Michaels! In this blog post, we'll guide you through the simple process of registering for these events, ensuring you can participate in the crafty experience of your dreams.
Michaels, a renowned haven for crafters, is currently offering a series of free craft events designed to cater to every enthusiast out there. Whether you're a beginner or a seasoned pro, there's an event for you. You can choose the location, schedule, category, and skill level that suits your preferences.
How to Register for a Free Craft Event
Getting started is as easy as pie.

Here's a simple step-by-step guide on how to register for Michaels' free craft events:
Visit Michaels' Website: Head over to Michaels' official website to explore the available events. You'll find a diverse range of options to pique your interest.
Select Your Preferred Event: Browse through the list of events and select the one that intrigues you the most. Whether it's paper crafting, painting, or any other creative endeavor, there's something for everyone.
Register Online: Click on your chosen event to access the registration page. Fill out the required information, such as your name, contact details, and any specific preferences.
Confirmation Email: After successfully registering, you'll receive a confirmation email with all the event details and instructions. Be sure to keep an eye on your inbox!
This blog post is about sharing the joy of crafting and the wonderful opportunity provided by Michaels. We aim to guide you through the registration process so that you can immerse yourself in the creative world they have to offer.
Michaels' free craft events are a fantastic way to explore your artistic side, connect with fellow crafters, and spend quality time immersed in creativity. We encourage you to take advantage of this authentic opportunity and register for an event that resonates with your interests. Crafting has never been more accessible or enjoyable.
Don't miss out on the chance to explore your creative potential – register for a free craft event at Michaels today!
Want more free stuff? Check out our Free Samples Page