Get a FREE 3-Pack of Kroger Pads – Experience Reliable Protection!
June 7, 2023, BY Emma Craig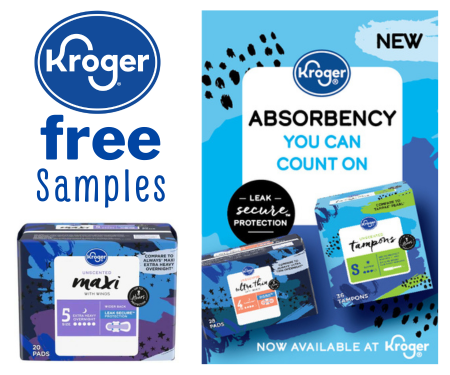 If you're in need of dependable protection, look no further than Kroger Pads. And here's the best part: For a limited time, you can claim a free 3-pack of Kroger Pads and receive an exclusive coupon! Get ready to feel confident and comfortable with this fantastic offer.
Kroger Pads are specially designed to offer maximum comfort and reliability.
Now, you have the opportunity to put their absorbency to the test with this complimentary sample. Simply connect with Sampler, a platform that matches you with personalized samples based on your preferences. With the current offering from Kroger, you can receive a free 3-pack of their highly-rated pads.
Claiming your free sample is easy!
Just connect with Sampler and check your dashboard to see if you've matched with this amazing offer.

Not only will you receive a free 3-pack of Kroger Pads, but you'll also enjoy the added bonus of an exclusive coupon. It's a win-win situation!
Don't miss out on this incredible opportunity to experience the reliable protection and comfort that Kroger Pads can provide. Claim your free sample today and discover the difference for yourself!
To claim your free sample click here.