Free Sample of Smashbox Always
November 9, 2023, BY Liliana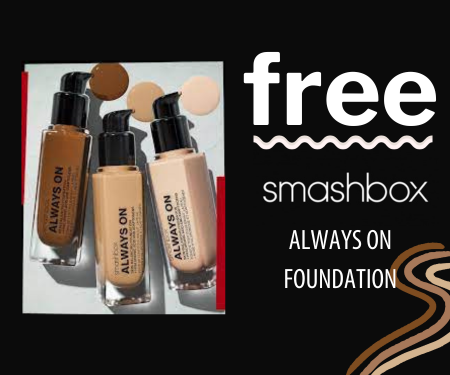 Unlock Your Free Beauty Secret: How to Score a Smashbox Always Sample on TikTok
Hey beauty enthusiasts! I've stumbled upon a fantastic freebie that I just couldn't keep to myself. Imagine getting your hands on a complimentary Smashbox Always sample, and guess what? It's not a drill! Smashbox is spreading the love through a sponsored TikTok ad, and you could be next in line for this beauty treat.
Now, before you roll your eyes and think this is just another ad, hear me out.

I'm here to spill the tea on how you can snag this free sample without breaking a sweat.
So, what's the secret sauce? It's as simple as scrolling through your TikTok feed. Keep an eagle eye out for the sponsored post from Smashbox. Once you spot it, tap on the golden words that say "Claim Your Free Sample." Easy peasy, right?
But wait, there's more! You'll need to share some love by filling in your shipping details when prompted. It's like a virtual handshake with Smashbox to seal the deal.
Now, let's talk strategy. Boost your chances of catching that ad by following Smashbox on TikTok. Hit that 'Follow' button and show them some TikTok love. The more you engage—scroll, like, comment, and share—the higher the chances of seeing that coveted Smashbox ad in your feed.
Pro tip: Use the search feature on TikTok and look for terms like "Smashbox Foundation." Engage with content related to these terms, and you might just find yourself face-to-face with the ad offering the holy grail sample.
In a nutshell, it's about being in the right place at the right time. So, go ahead, unlock the door to beauty bliss on TikTok, and let Smashbox pamper you. Your free sample awaits—no strings attached!
Want more free stuff? Check out our Free Samples Page