Free Sample of SkinCeuticals Phyto Gel
November 10, 2023, BY Liliana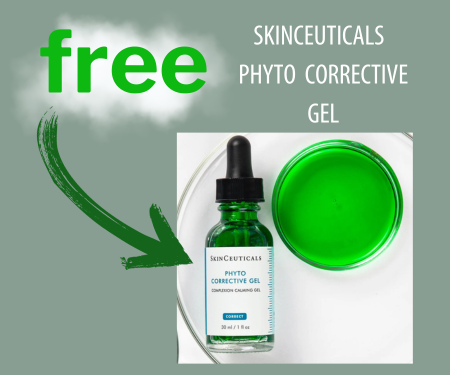 Your Guide to Snagging a Free SkinCeuticals Phyto Gel Sample
Hey beauty aficionados! I've got the inside scoop on a fantastic opportunity to pamper your skin, and no, it's not your typical ad spiel. I'm here to spill the beans on how you can get your hands on a complimentary SkinCeuticals Phyto Corrective Gel sample without breaking a sweat.
Let's be clear—I'm not the one handing out these goodies, and it's not my website either. SkinCeuticals is the generous soul here, spreading the love through sponsored ads on Facebook and Instagram. So, how do you become the lucky owner of this skincare gem?
First things first, head over to SkinCeuticals' page on Facebook and Instagram.

Show them some love by liking a few posts and dropping a comment or two. It's not just about the sample; it's about engaging with a brand that cares about your skin.
Next up, do a quick search for "SkinCeuticals Phyto Corrective Gel" on Facebook, Instagram, and Google. This little nudge tells the algorithm that you're interested, increasing the chances of that coveted ad appearing in your feed.
Now, the waiting game begins. Keep a close eye on your Facebook and Instagram feeds for that golden opportunity to claim your free sample. It's like a skincare treasure hunt; you could be the lucky winner!
It's about being social and savvy. Engage with SkinCeuticals, show your interest, and let the magic happen in your feed. Your skin deserves a treat, and SkinCeuticals is ready to deliver!
Want more free stuff? Check out our Free Samples Page