FREE ELF Face Primer Sample
November 1, 2023, BY Emma Craig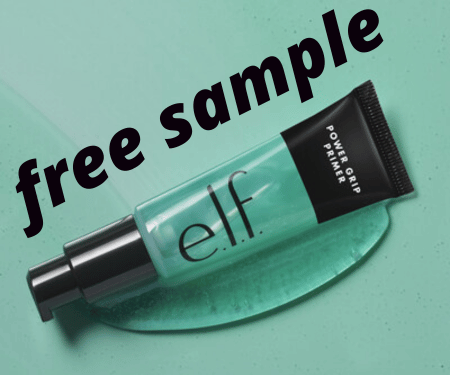 Unlock Glamour: Score a FREE ELF Face Primer Sample Now!
Greetings, beauty enthusiasts! Brace yourself for a beauty bonanza—grab a free ELF Face Primer sample while stocks last. E.l.f Cosmetics invites you to experience the magic of their Power Grip Face Primer, and here's how you can claim your free sample.
How to Snag Your ELF Cosmetics Power Grip Primer Sample:
Socialize with Style: Like and follow ELF Cosmetics on Facebook and Instagram. Your beauty journey begins with a simple click.
Engage and Express: Show some love! Interact with ELF's posts—like, comment, or share.

Your engagement boosts the magic.
Search and Discover: Explore ELF's world. Use keywords like "ELF Face Primer" or "ELF Power Grip Primer" in searches on Google or social media. Uncover the secrets of beauty.
Browse Beauty on ELF's Official Site: Dive into ELF Cosmetics' website. Get acquainted with their range of products. Beauty is just a click away.
By indulging in ELF Cosmetics content on Facebook and Instagram, you tell the algorithms that beauty is your vibe. This increases the chance of the sponsored ad gracing your feed. Ready to witness the beauty revolution? Here's a sneak peek at what awaits.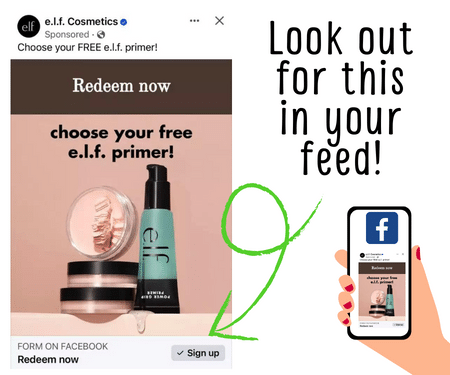 Claim your ELF Cosmetics Power Grip Primer and let the beauty unfold! 💄✨
Want more free stuff? Check out our Free Samples Page