Free.ca Press Inquiries, Releases, & Announcements
Welcome to Free.ca! We're a large community of bargain hunters, thrifty shoppers, extreme couponers, and contest-loving Canadians.
Our team located in Cambridge, Ontario works hard to help our members save more money every day so they can live their best life.
Do you have questions about Free.ca? Keep reading to learn more about what we do and how to request an interview with our Press Team.
How We Help Canadians
The Free.ca team searches the internet every day for the best free samples, contests, and offers from the brands our members love most. Here's how it works:
Step 1: Our team collects and curates these freebies to make sure they are from a credible source and are valuable to our members.
Step 2: Free.ca is updated daily with these new freebies and Canadian contests PLUS helpful savings tips, frugal recipes, and other great ways to save money in Canada.
Step 3: Our members receive a daily freebie alert curated with the samples, contests, and offers they love most (free makeup samples are always a favourite!)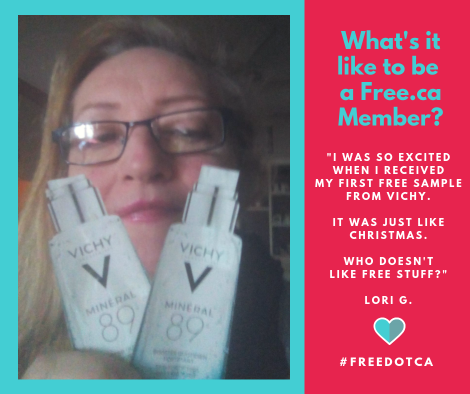 We also have our own Members-Only contests and free samples each month that are exclusive to our Canadian members. This way, we can make sure all of our members get their share of Freebies.
See for yourself! Check out today's freebies here.
About The Free.ca Community
Free.ca is the Canadian branch of a large international community of millions of active members in Canada, United States, and the United Kingdom.
What keeps our community growing? Our goal is simple – teach hard-working Canadians how to spend wisely and save consistently so that they can live better.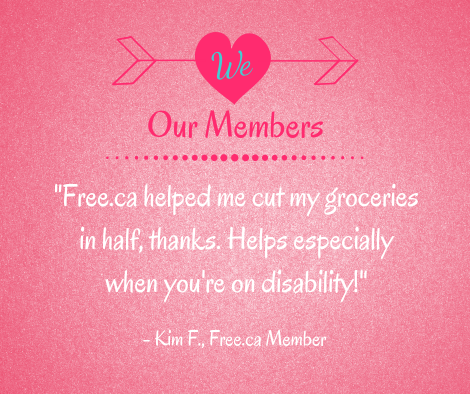 Many of our members are on disability, single parents, or simply struggling to meet the day-to-day expenses of raising a family in Canada. If we can help them to reduce their bills (and their stress) so they can live happier, then we've done our job.
For specific information about our community or media network, please feel free to contact our press team using the information below. You can also visit our other communities tailored to each of our audiences:
Free.ca Press Inquiries and Interviews
Do you have questions about Free.ca? We can point you in the right direction. Reach out to our Public Relations Contact below and we'll be in touch within 48 hours.
Press Contact: Courtney Cassel
Send Inquiries to: Courtney@Freebies.com
Please Include Your Request: Interview, Media Kit, Join The Freebies Exclusive Press List
Free.ca Press Releases and Important News
Here you'll find important information on the latest community announcements, member updates, site changes, and new programs.
Check back often to see what's new at Free.ca or request to be added to our press list here.
Introducing The Super Parent Care Package Program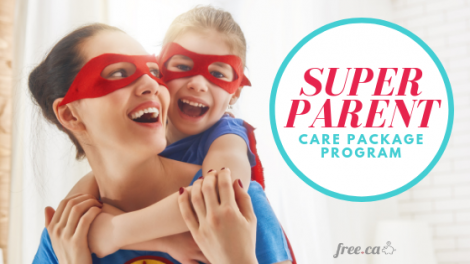 Our Team is giving back to Canadians who make our Free.ca community so great! We're searching the country for one Canadian family each month to receive our Super Parent Care Package filled with the items they need most. LEARN MORE
---
Fort McMurray Quadruplets are First-Ever Super Parent Care Package Recipients
Our inaugural Super Parent Care Package family have been chosen! Say hello to the Simms, a young couple from Fort McMurray who just added quadruplets to their growing family. LEARN MORE
---
For more information about our community, like reviews from our members, please follow us on Facebook.
Free.ca FAQ
Do you have more questions? Find your answers right here or feel free to submit an interview request.
Q: Does it cost money to join Free.ca?
A: No, it is 100% free to make a Free.ca account. At no time do we collect payment information from our members.
Q: Do members need to take surveys to receive samples?
A: We ask a few questions when new members sign up to learn more about which types of freebies they might like. Some third-party offers we collect may require members to take a survey, but our members-only freebies do not.
Q: Will members receive phone calls from Free.ca?
A: No, our team does not contact our members via phone. Some third-party offers may have a phone-call follow up associated with them, but we always provide this kind of requirement when we post them on our site.
Q: Do you have members outside of Canada, US, and UK?
A: Until 2019, we had a large membership in Australia. Due to changes in contesting laws, we have removed freebie delivery for this region.
Are you interested in working with Free.ca?
Find more information about advertising to our community right here.