Get Free Cinnabon BonBites
October 18, 2023, BY Emma Craig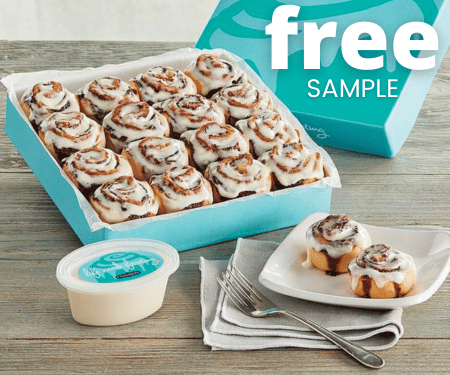 Savor the Sweetness: How to Snag Free Cinnabon BonBites for a Delightful Treat!
Who doesn't love a little sweetness, especially when it comes in the form of free Cinnabon BonBites? 🌟 I recently stumbled upon a fantastic offer that I can't wait to share with you. Picture this: the classic Cinnabon flavors you adore, now in irresistibly bite-sized bons!
So, you're probably wondering, how can you get your hands on these delectable treats without breaking the bank? It's as simple as adding your email and zip code, clicking "Sign me up," and voila! Within 24 hours, you'll receive an email with a coupon that unlocks the magic of free BonBites.
Now, here's the exciting part—redeem your coupon within 14 days at any participating Cinnabon!

Whether it's a cozy Christmas morning, a shared moment with friends, or a solo indulgence, these tiny cinnamon rolls are a surefire way to add a dash of sweetness to your day.
But hey, let's be clear—I'm not the fairy godmother granting you this delightful offer, and it's not about me or my website. This is about spreading the joy of free BonBites because who doesn't love a good treat, right?
I wanted to keep this piece brief and to the point, so you can get straight to enjoying those delicious bites. Remember, it's not about the promotion; it's about sharing the love of a delightful treat that everyone can enjoy.
Want more free stuff? Check out our Free Samples Page
Happy munching!