FREE TENA Sensitive Care
June 7, 2023, BY Emma Craig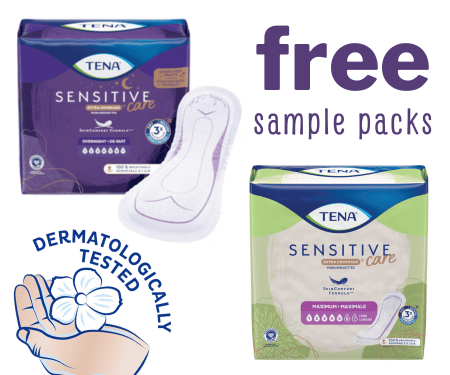 Are you on the hunt for a premium, practical freebie? Prepare to be delighted with this offer – a complimentary TENA Sensitive Care trial kit! TENA, renowned for their exceptional personal hygiene products, offers the Sensitive Care range that could very well redefine your hygiene routine. The best part? You can sample it at no charge!
This isn't just about obtaining a freebie, it's an opportunity to experience the unparalleled quality of the TENA Sensitive Care line without any expense.

Securing your free trial kit is simple – just click on the appropriate link and complete the form. There are no hidden terms, no concealed charges, just a spectacular free offer awaiting you.
Post submission, you may have to wait for a while. The sample could take a few weeks to arrive at your doorstep, but remember, good things come to those who wait, and when it's a freebie, the anticipation makes it all the more rewarding.
Bear in mind, the "Free TENA Sensitive Care" offer won't be around forever. So, why postpone? Seize this chance to discover the soothing care and comfort of TENA's Sensitive Care line at absolutely no cost. After all, there's nothing quite as exciting as securing a superb freebie!
To claim your free sample click here.