Free Smartypants Vitamins Sample
June 15, 2023, BY Emma Craig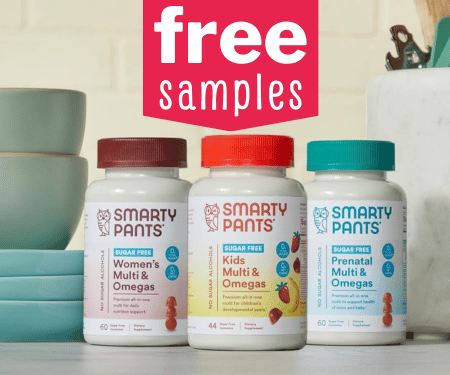 Are you aiming to elevate your wellness regime? If so, seize this opportunity to try a free SmartyPants Vitamins sample available through Sampler.io. These comprehensive vitamins could be the ideal partner in your health journey, and Sampler's straightforward process could quickly determine your eligibility for a free sample. Here's how you can take advantage of this healthy freebie. Initiate by connecting with Sampler.io. Log in and partake in the health quiz available on their platform. Your answers to these questions will allow Sampler to discern your particular health requirements and establish your qualification for the free SmartyPants Vitamins sample. SmartyPants Vitamins are lauded for their all-encompassing multivitamin approach. They amalgamate various essential nutrients and vitamins into a single handy supplement, streamlining your daily health regimen. Whether you're seeking a vitamin uplift or searching for a consistent supplement, SmartyPants Vitamins may be the solution. Don't overlook this chance to potentially augment your wellness journey with SmartyPants Vitamins.
Connect with Sampler
, complete the health quiz, and you could soon be receiving your free SmartyPants Vitamins sample. Embrace this step towards enhanced health today! To claim your free sample
click here
.