FREE Sample of Enfagrow Toddler Formula
June 15, 2023, BY Emma Craig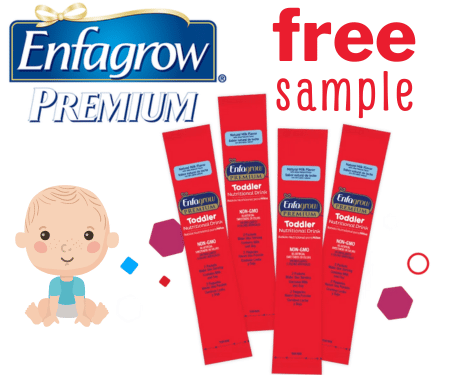 Fuel your toddler's blossoming brain with a free sample of Enfagrow Toddler Formula. Experience the ease of providing your little one with essential nutrients to foster their development. Enfagrow Toddler Formula is packed with vital elements that nourish your toddler's cognitive growth. With this free sample, you can see how simple it is to offer your toddler the nutrients required for a prosperous future.
Enfagrow Toddler Formula caters to the nutritional demands of growing toddlers. It's loaded with vital nutrients like DHA, iron, and vitamins, which boost brain development and overall growth.

By introducing your toddler to Enfagrow Toddler Formula, you can ensure they are receiving the vital nourishment to flourish during this crucial life stage.
Claiming your free sample is a breeze – simply adhere to the instructions on the Enfagrow website. Fill in the form with your details, and wait for the sample to be delivered straight to your door.
Don't forfeit this chance to supply your toddler with the nutrients they require. Secure your free sample of Enfagrow Toddler Formula today and observe the positive influence it has on their burgeoning brain and overall well-being.
Keep in mind, this offer is only available for a limited period, so act quickly to lock in your free sample. Bestow upon your toddler the best start in life with Enfagrow Toddler Formula.
Want more free stuff? Check out our Free Samples page.
To claim your free sample click here.