Free Sample of Bioderma Atoderm Available
November 13, 2023, BY Liliana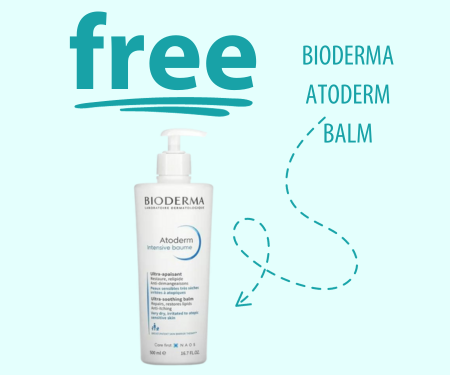 Your Guide to Snagging a Free Bioderma Atoderm Sample!
Hey there, skincare enthusiasts! I've got some exciting news for you – Bioderma is giving away free samples of their Atoderm Intensive Balm, and I'm here to spill the secrets on how you can get your hands on this skincare gem without spending a dime. Now, before you brush it off as just another ad, let me assure you, this is the real deal, and it's all thanks to Bioderma's sponsored posts on Facebook and Instagram.
So, how do you snag this freebie? It's simple, and I'm here to guide you through the steps:
Follow Bioderma on Facebook and Instagram: Start by hitting that follow button on Bioderma's pages. That's your entry ticket to the world of radiant skin.
Engage with Bioderma's posts: Show some love by liking, viewing videos or reels, and dropping a comment.


It's not just about getting a free sample; it's about being part of a skincare community.
Search for Bioderma Atoderm Balm: Use the search function on Facebook and Instagram to express your interest. Let the algorithms know you're eager to try out the Atoderm Intensive Balm.
Visit the product on the Bioderma website: Head over to the Bioderma website and check out the Atoderm Intensive Balm. This step helps the algorithms understand your genuine interest in the product.
And that's it! You've done your part. Now, all that's left is to keep scrolling through your feeds and be on the lookout for a sponsored post from BiodermaUSA. Stay vigilant, and you might just see the golden opportunity to claim your free sample.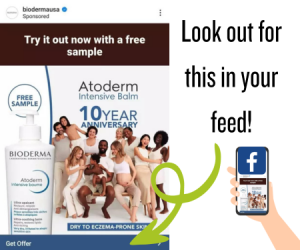 I get it – freebies can sometimes sound too good to be true. But remember, this isn't about me or my website; it's about sharing the joy of discovering fantastic, free skincare finds. So, are you ready to elevate your skincare game without spending a penny? Follow these steps, stay engaged, and let the skincare magic unfold on your feed.
Want more free stuff? Check out our Free Samples Page