Free Ree Ree Dee's Dough
November 8, 2023, BY Emma Craig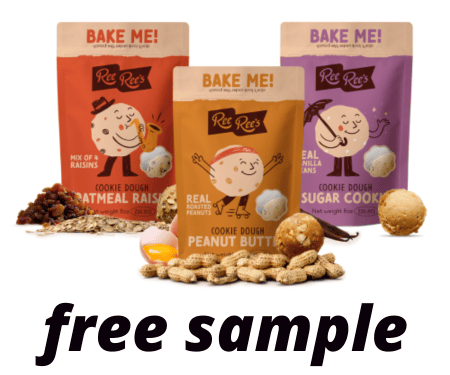 Indulge in Delight: Your Free Bag of Ree Ree Dee's Dough Awaits!
There's something special baking in the air, and it's the enticing aroma of Ree Ree Dee's Dough. Imagine sinking your teeth into a freshly baked treat without spending a dime—yes, you read that right! Ree Ree Dee's Dough is generously giving away vouchers for a FREE bag of their Natural Cookie Dough, 8oz (226.8g).
Picture this: Oatmeal Raisin, Chocolate Chip, and Peanut Butter varieties—all yours for the taking. This isn't just any cookie dough; it's a scrumptious creation that promises to elevate your taste buds to new heights.
Ree Ree Dee's Dough takes pride in crafting these delightful dough products with a focus on high-quality ingredients. The commitment to sustainability and ethical sourcing ensures that every bite is guilt-free indulgence.
Now, you might wonder, "How do I get my hands on this delicious freebie?" Simple—apply for your voucher now!

But hey, we're not the ones giving it away; it's the generous folks at Ree Ree Dee's Dough.
So, why wait? Treat yourself to the goodness of Ree Ree Dee's Dough, on the house! Hurry and claim your voucher for a delightful experience that's bound to sweeten your day.
Want more free stuff? Check out our Free Samples Page