Free Peak + Valley: Choose Any Product
June 15, 2023, BY Emma Craig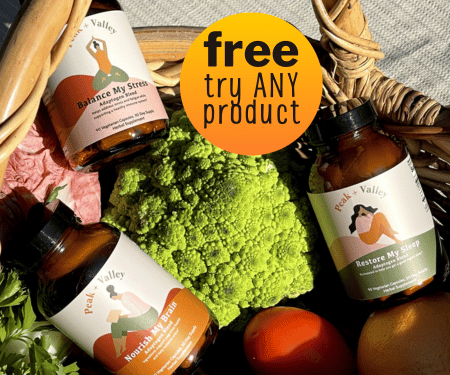 Immerse yourself in a world of wellness with a free Peak + Valley product, your gateway to experiencing the potency of adaptogens. Make a conscious decision to nourish your body with superior supplements from Peak + Valley, known for their expansive selection of products, each designed to cater to your specific needs.
Securing your complimentary Peak + Valley product is as easy as a few simple steps. Start by entering your phone number, then select and purchase any Peak + Valley product from participating retailers, including CVS, Whole Foods, Fred Meyer, or The Vitamin Shoppe. Submit your receipt, and you will receive a reimbursement for the cost of one bottle via Venmo or PayPal.
Peak + Valley stands out in its commitment to providing a wide range of premium supplements geared towards enhancing your overall well-being. Whether you are aiming for stress relief, improved focus, or a boost of energy, their products are meticulously crafted for both care and efficacy.

Explore the transformative power of adaptogens and unlock the highest version of yourself.
Do bear in mind that this offer aligns with the terms and conditions set by Peak + Valley. Don't let this opportunity to sample a free Peak + Valley product pass you by. Start your wellness journey that values your health and vitality today.
Please note: The specifics of this offer, including availability and participating retailers, may vary. Be sure to review the detailed terms and conditions provided by Peak + Valley to confirm your eligibility for reimbursement.
To claim your free sample
click here
.